Professional Cleaning Services
We are a complete residential & commercial cleaning and sanitizing service company, which aims in providing their customers with a healthier lifestyle.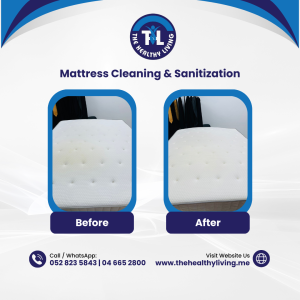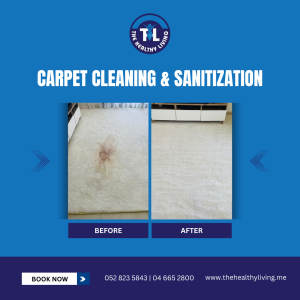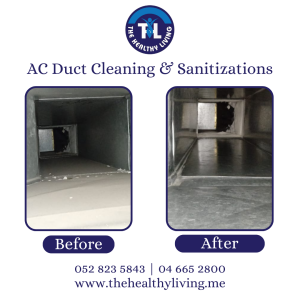 The best cleaning solutions are now just a click away, at an affordable price.


We are a complete residential & commercial cleaning and sanitizing service company, which aims in providing their customers with a healthier lifestyle.
To provide superior service than that of our competitors. We envision diversifying our sanitizing business and becoming the most valued company in the uae.
Revive your sleep sanctuary! Experience freshness and comfort. Schedule your professional mattress cleaning today for a rejuvenated night's sleep.
Transform your home with a deep clean! Book our carpet cleaning service now for a fresher, healthier, and more vibrant living space.
Refresh and revitalize your sofa! Schedule our professional sofa cleaning service today for a spotless, cozy, and inviting living room.
Renew your home's elegance! Don't neglect your curtains – book our curtain cleaning service now for a brighter, fresher living space.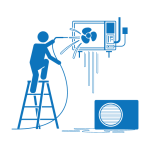 Breathe cleaner, fresher air! Ensure your family's health with our AC duct cleaning service. Schedule now for a healthier home environment.
Rediscover the beauty of your space! Choose our deep cleaning service for a thorough and immaculate transformation. Schedule today!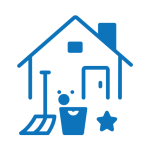 Make your move seamless! Our move-in and move-out cleaning services ensure a spotless transition. Reserve now for a stress-free relocation!
Don't miss out! Secure your spot today by booking now. Experience quality and convenience like never before. Don't delay, act now!
Our Treatments & Our Technology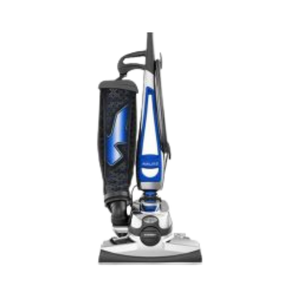 We use Kirby, a leading American vacuum brand, that comes with 11 times the suction power of your regular vacuum. It also confines 99.97% of the extracted dust mites and other dirt particles through special HEPA filters, preventing them from further spreading.
We use BedScan-UV™ mattress sanitizer which is clean, green and effective at reducing microbes' growth on mattresses. It is tested and accredited in the USA.
We use a Polti Cimex Eradicator (patented worldwide by Polti, Italy), which generates superheated dry steam up to 180° C to eliminate bacteria, dust mites, allergens and other virus particles present in your soft furniture.
We use a spray extraction machine which first sprays the shampoo on the item and then extracts the dirt and makes the item look better and also helps in removing upto 80 % of stains and discoloration, we use the same machine for mattress, sofa & carpet shampooing. (No 100% guarantee removal of stains discoloration or smell)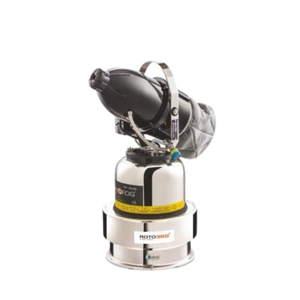 Disinfection & Sterilization
We use a ULV (ultra-low volume) foggers. They produce fog using pressure in one of two ways. Either the Eco Friendly solution is pumped through a high-pressure nozzle or the solution is slowly sent through a vortex of high-speed air, We use Dubai Municipality's approved ANOSAN ECO®️ a superior natural Air Disinfectant for Home Office & Vehicle's.
Kills 99.995% of bacteria, viruses, fungi and spores
Non-toxic disinfectant & deodorizer
Free of alcohol, aldehydes, dyes & scents, non-staining
The team arrived on time and were super professional in explaining what they were going to do, showed me a quick sample of their work, and got right to it. Was super impressed and equally grossed out from what they extracted from my mattress. I'm a pretty clean OCD guy and keep my house in tip top shape, but extracting this volume of baked in grossness from my mattress was something I didn't expect to see. Highly recommended, and would definitely call them again in the future. Good job to team JUDE
I requested a "Dry cleaning+Shampoo" combo service for my two mattresses, and Jude and the team that arrived were respectful, fully equipped, and ready to answer all my questions. The team did an excellent job with the cleaning process. I am impressed with their service and will use it again. Thank you for your hard work!
2nd time using their services and i must say they're very professional and reliable. Did sofa cleaning and mattress cleaning the first time. The charge is very reasonable compared to the others. They'll always have a supervisor around who is more of a 3rd eye to ensure all stains are cleaned up. Definitely recommend their services
I recently had AC Duct Cleaning Services performed at my home, and I must say, I'm thoroughly impressed. The team was punctual, professional, and did a fantastic job. My indoor air quality has noticeably improved, and I can breathe easier now. The service was efficient and reasonably priced. I highly recommend AC Duct Cleaning Services for anyone looking to enhance their home's air quality and efficiency.
The healthy living clean service are professional, friendly, flexible and care about their clients. The products used are not toxic or damaging as most store bought are. I recommend healthy living to friends and acquaintances all the time because I know they will be as happy with their wonderful staff and products as I have been. Do yourself a favor, hire the healthy living services and you will love them as much as we do!"
The team was super professional and on time.they showed me what they did and was amazed by the quantity of dust they removed from our mattresses. Thank you for your work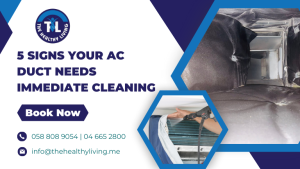 An AC duct is a channel or pathway that connects...
Read More
A bed is the most significant household product that we...
Read More